Technology
Technology-enabled solutions for a modern healthcare experience
Technology is at the heart of everything we do, ensuring the fastest, most accurate, and most optimal outcomes for our customers and those they serve. With an unrelenting focus on simplicity and efficiency, we are at our best in the most complex situations. 
Our solutions complement and integrate easily with your existing platform, thanks to our deep expertise with all major electronic health record (EHR) and patient financial services (PFS) systems.
Prism — our cutting-edge automation system — is revolutionizing revenue cycle management for systems nationwide. Leveraging AI, robotic process automation (RPA), and machine learning, Prism provides the ultimate in revenue cycle efficiency, accuracy, and cost containment. Prism – and our implementation of Finvi's FACS application – have earned HITRUST Risk-based, 2-year Certification.
Validation rules customized to your workflows
Streamlined integration requiring few IT resources
Implementation in days, not weeks
Aggregation of multiple data sources (e.g., 270/271, 837/835, 276/277)
Rules-based automation using CARC/RARC codes and proprietary analytics
Failsafe placement protocols prevent "black holes" and incorrect assignments
Intelligent account prioritization maximizes cash flow
Automatic notations to your system
Root cause trend analytics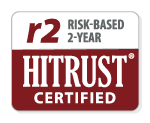 Our powerful omnichannel and multilingual communication platform optimizes outcomes for your patients and cash flow through custom user interfaces, automated task processing, and business intelligence tools. Our IVR maximizes first-call resolution by tapping into multiple data sources and enabling AI-backed self-service and routing.
Our RPA streamlines processes for both human agents and machine assistants, delivering contact center efficiency and standardization.
We modernize the patient experience with tools including online scheduling for even the most complex scenarios; automated outreach via IVR and text; preauthorization identification; and identity and insurance scrubs.
Our patient financial text and email campaigns engage patients on their preferred terms; reduce aging self-pay A/R; and increase the rate of patients who pay within seven days of receiving a balance-due notification by 50%.
Our AI-powered denials management solutions reduce costs and process times; ensure optimal financial outcomes for patients; and strengthen cash flows by automatically routing accounts to appropriate robotics, appeal nurses, and service teams.
Our custom reporting streamlines reconciliation and provides root-cause analytics on key metrics including recoveries, recalls, placements, cash trends, and current inventory counts and status.
Harness the power of a business processing leader
When you partner with Xtend, you also benefit from the strength of our parent Navient, a business processing leader with a multibillion-dollar market capitalization and coast-to-coast presence.
Navient's decades of expertise, deep commitment to customer service, and continual platform reinvestments deliver powerful scale and resources for all our customers.
Technology and security infrastructure built for the most highly regulated industries (e.g., healthcare, financial services, federal government programs)

Big data analytics and insights

Rapid, agile development and implementation of emergent technologies

AI-powered online assistants

Tens of millions of individuals successfully served each year

6,000+ business processing experts nationwide

10 large, fully integrated domestic call centers, plus partnerships with offshore providers