Revenue cycle management and public health solutions
Our proprietary Prism workflow management platform – and our implementation of Finvi's FACS application – recently earned HITRUST Risk-based, 2-year Certification.
Learn more >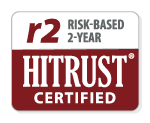 Solutions for you and those you serve
Xtend Healthcare is an industry-leading provider of revenue cycle management (RCM) and public health solutions.
Our seasoned team, proprietary technologies, local market knowledge, agility, scale, and tailored solutions help optimize customers' programs, so they can deliver on their missions.
"We're committed to helping our clients meet their commitments to their patients, people, and communities."
– Mike Morris, Xtend Healthcare President & CEO
"Xtend has been exactly the right partner for HFM, to administer our revenue cycle. Thanks to their team, our financial position and patient experience are much improved"
– Executive Director, Business Development Holy Family Memorial
"Xtend has proven to be a true extension of our revenue cycle from the management team to the staff. Xtend is very collaborative and adaptable. The team is eager to take on special projects in supporting our revenue cycle for excellence and success."
– VP, Revenue Cycle, Cottage Health
"We are enjoying a healthy, steady cash flow that's helping us meet our commitments to our patients, staff, and community."
– Chief Executive Officer, Memorial Hospital and Manor
"Xtend Healthcare efficiently and professionally resolved our legacy A/R. This critical support helped us keep cash flowing, so we could get our new system up and running and continue to deliver compassionate care in our community."
– Executive Director of Patient Financial Services, West Tennessee Healthcare
"Their expertise, technology, and transparency are a rare find in today's marketplace."
– Washington hospital
"Their best practices and technology solutions are cutting edge and clearly make them stand out."
– Hawaii hospital
"With Xtend Healthcare's abilities, adaptability, and dedication, they are an asset to any organization."
– Corporate VP, Revenue Cycle of a 40+ hospital system
"Xtend quickly deployed an onsite team and designated key service center directors/managers to position our hospital and clinic for immediate cash flow improvement."
– California hospital
"Their ability to coordinate with leadership and staff is outstanding, as well as their skills in the preparation of, and participation with, building and improving the revenue cycle."
– Washington hospital
"Xtend helped us successfully consolidate from nine offices to one. Their revenue cycle expertise was critical before, during, and after the change, ensuring we could achieve and maintain the intended benefits for our patients, staff, and community – including a rate of return on the project of nearly 130%."
– CFO, Midwestern health system
Previous
Next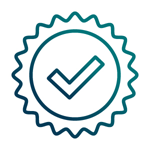 Expertise
750+

successful projects executed

nationwide

30

years average experience for senior leaders

250,000

automated actions deployed monthly that fully or partially automate a customer's process

Results
Industry-leading key performance indicators (KPI) for liquidation and resolution
Up to

10%

cost reduction and

3-5%

increase in net patient revenue and cash for outsourcing customers
Clear and concise dashboard reporting for data-driven decisions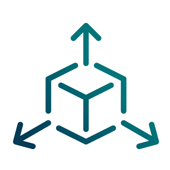 Scale
$12B+

net patient revenue processed annually, nearly

$6M

each business hour

1,300+

revenue cycle and public health professionals nationwide
Healthcare arm of Navient (Nasdaq: NAVI), a business processing leader with a multibillion-dollar market capitalization, 6,000+ employees, and coast-to-coast resources
Discover our latest insights
Mike Morris, Xtend's President & CEO, and Linda Corley, Xtend's Chief Compliance Officer, discuss surprise billing legislation and potential wins for providers' revenue cycles.
Mike Morris and Linda Corley discuss the latest how-to's and how-not-to's on price transparency and related topics.
Previous
Next
Xtend delivers quality results throughout the revenue cycle.